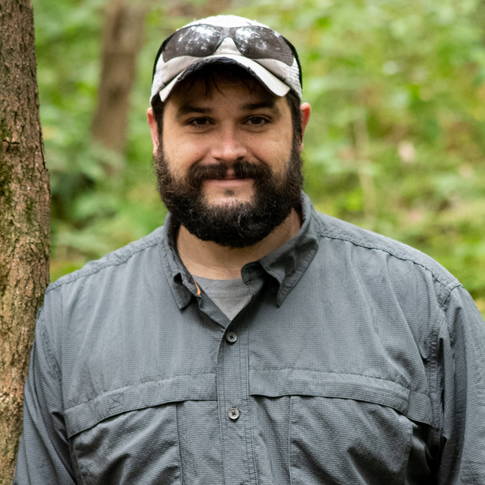 Instructor at the Appalachian Bushman School
Hometown: Hazelton, Pennsylvania
Favorite Outdoor Trip: Would have to be when the Coalcracker crew got together before Dan went on Alone. We had such a blast frog gigging and cooking. Was one of those trips we still laugh about and it made a great YouTube video.
What outdoor skill took you the longest to learn?: Bow drill fire definitely took me the longest to achieve. With help from Dan, it took me well over a month.
What is your favorite topic to teach at the Appalachian Bushman School? I love everything we teach, but wild medicinals and tree identification are my favorite.
What is your favorite campfire meal? Tough choice but I have to go with mississippi pot roast.
What is your favorite knife grind? I am a scandi kind of guy.
Yurt Life or Cabin Life? Cabin life
(Be honest) How long does it take you to get your gear ready for a class? It starts a week before the class getting my main bag together for teaching. After I get that organized I move to my extra clothing bag and my bucket. The night before class I cook and get all my food together and usually unpack and repack my gear I did the week before.
Would you rather ride your electric bike or hike? Electric bike
Do you like people or dogs better? Dogs 💯 they don't give you any lip.
What is your favorite donut? Boston cream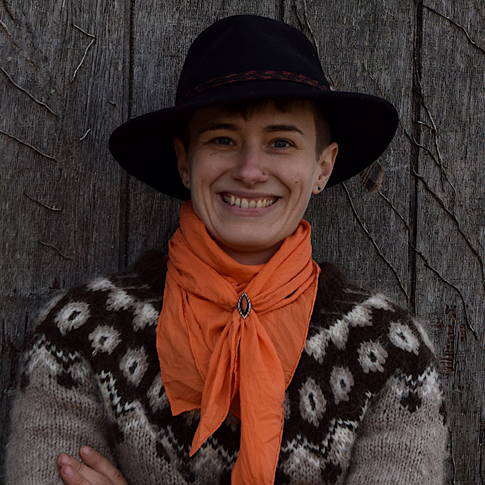 Instructor at the Appalachian Bushman School
Hometown: Quakertown, Pennsylvania
What is your favorite part about being an instructor at the Appalachian Bushman School? I am the daughter of generational hunters, crafters, and avid outdoorsmen. Nature is my healing place. Experience gathered from the wilderness forge our resiliency, discipline, and more importantly our gratitude. My favorite part of being an instructor for the Appalachian Bushman School is witnessing the rekindled passion for the outdoors that lives in all of us. Oh, and the excuse to buy more knives.
Would you rather use an axe, knife, or saw? Knife
Bucket list travel spot? A real American western cowboy hunting trip on horseback in Montana.
What is your favorite way to start a campfire? Flint and steel with gathered natural tinder.
Would you rather a wool blanket or sleeping bag? Wool blanket all the way.
What is your favorite type of music?  80's Hair Bands
Who would win at an arm wrestling competition, you or Kian? Kian... Unless I poked him in the eye first.
Do you play any instruments? Yes, the coolest of them all; the drums.
Netflix and chill or go to the pub? Pub
Would you rather a milkshake or slushie? Milkshake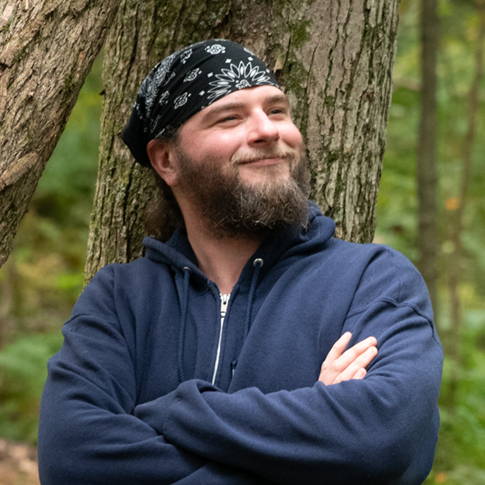 Instructor at the Appalachian Bushman School
Hometown: Quarryville, Pennsylvania
What is your favorite piece of outdoor gear? My knife and axe.
What is your favorite place to practice bow drill fires? In all honesty, I practice it in my bathroom and I fill the tub with water so once I blow the Ember to Flame I don't burn the house down. Nice to practice things in the comfort of your own home. I can't imagine what my neighbor that lives above me thinks I'm doing in there when she hears the bow drill.
Lean-to or Plow Point Shelter? Plow point shelter.
What is the best part about working at the Appalachian Bushman School? It doesn't even feel like work, it's just hanging out with friends and teaching new people outdoor skills. Also the cast of characters that we get through that school keeps me laughing long after the class has ended.
What is your favorite topic to teach at the Appalachian Bushman School? How to do the fire lay and how to make fire. It always keeps me on my toes as an instructor because you live with the students and it's either you get the fire or you don't so it's a good test for me as an instructor as well as a lesson for the students.
Are you ever on time for classes? I feel this question is particularly geared towards me. If my job gives me off work before the day of the class then I'm on time. But if I'm leaving work in a mad rush then I guess I'm a little late.
What is the maximum number of push-ups you can do in one minute? 40 to 50 if I'm in a good mood I guess
What is the coolest piece of furniture in your house? I made a table at the Bushman class and to this day it's in my living room and holds my remotes and beverages. It really holds up.
Cheese pizza or pizza with toppings? If toppings, what kind? I've contemplated this answer a lot in my life. I enjoy a regular cheese pizza, but when it comes to toppings it's go big or go home and I get the Supreme. There Ain't No Half Steppin when it comes to pizza toppings.
What is your favorite beverage? enjoy a nice cold fruit drink to start the day so I get my vitamins and I'm refreshed. Then when I'm done taking care of business I enjoy a 6 pack of cold beer.