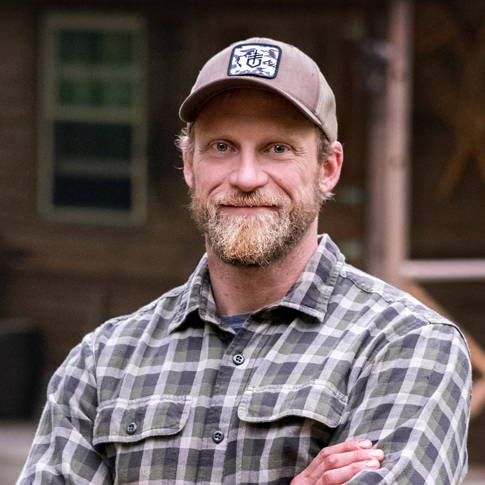 Hometown: Mahanoy City, Pennsylvania
What is your favorite piece of gear to take in the woods? My Russian trappers axe, but I feel naked without my belt pouch!
Would you rather sleep in a hammock or on the ground? Ground
Would you rather a hamburger or hot dog over the campfire? HOT DOGS all day!
What is your favorite campfire food? I love a hearty stew with a good beer.
Rumor in the woods has it that you and hiking don't vibe well. Is this true? This is very true! Here's the thing. I am very goal driven and when I go on a hike I literally get obsessed with getting to the end. I would rather trail run than walk the trail. It's too slow paced for me and beautiful landscapes and views never did anything for me. I have friends that love that stuff. They can stand and feel empowered and motivated by a nice overlook meanwhile I'm digging around in the woods to find something new. I think I"m more into the micro than macro when I go outside. I love finding a specific branch to make something with or focusing on a specific knot rather than walking around and enjoying what's around.
Favorite camp meal you ever made with Mike? When we still had the wall tent at the school property, Mike and I made homemade french fries cooked in lard. We had to use the wood stove in the tent and in order to get the oil hot enough we had to really get it going. It was so hot we were stripped down to our underwear eating the french fries. The vision of that wasn't too appealing, but the french fries were kick ass!
What is your favorite beverage you ever drank with Kian? Lancaster Brewing Company Pumpkin Cream Porter!
Is there anything that reminds you of Sara when you see it? Nothing that I see, but when the Hall and Oates song, Sara comes on I think of Sara. That's only because she sings it all the time at classes. Weird flex on her part, but whatever, we like her being around!
Why don't you bring your own food camping instead of stealing Mike's? Mike brings better food. It's always exciting to get something different. When I go shopping, I buy the same food or I buy stuff like I'm going on a strict diet and it's never enjoyable. Plus, I don't have time for shopping.
How long can you go without a Monster Energy Drink? Not long...actually I need one now!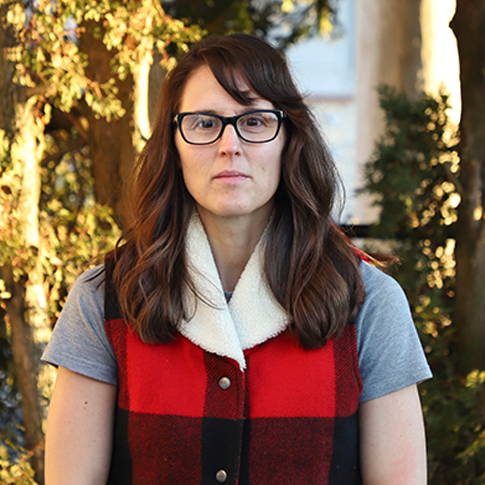 Hometown: Shamokin, Pennsylvania
Do you really think you are the CEO of the company? Umm...yes! Don't you?
Would you rather a smore or a marshmallow? Definitely a marshmallow...burnt!
What is your favorite part of a camping trip? My favorite part of a camping trip is waking up early and drinking coffee...and eating delicious food!
Would you rather thrusters or the assault bike? This question is easy...thrusters all day, everyday!
Would you rather buy shoes, pants, or shirts for camping? SHOES, SHOES, SHOES!
What is your favorite type of pizza? Susie's homemade rendition of Detroit pizza!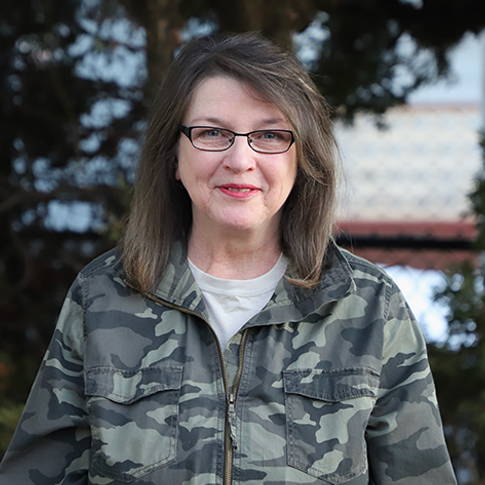 Hometown: Mahanoy City, Pennsylvania
What is your favorite part of camping? Sitting around the campfire.
What is your favorite Coalcracker Bushcraft product? Haversack
What is it like working for Dan? Never a dull moment. Always moving forward with new ideas. I love that!
How do you like your campfire marshmallows? Black
What is your favorite campfire meal? Breakfast with eggs, home fries, and lots of BACON! And of course the coffee!!
Would you rather answer customer service emails or phone calls? Emails
What is the worst part of packing orders? Folding the boxes.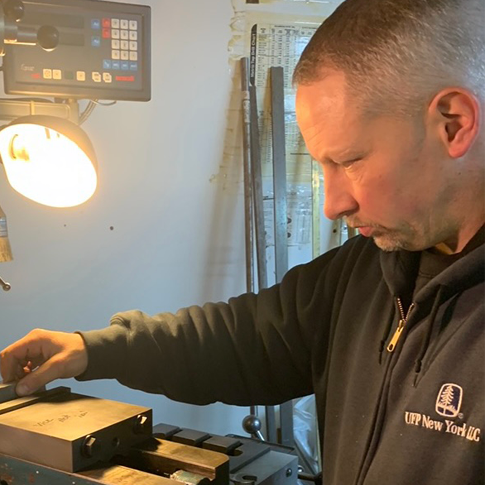 Hometown: Frackville, Pennsylvania
How did you meet Dan? In the Kool-Aid aisle at Walmart.
What is your favorite beer to drink? Anyone that is cold.
What is your favorite knife that you make?  The New Era
Would you rather cut knife profiles or heat treat knife blades?  I would rather cut profiles.
What is your favorite outdoor activity? Shooting
Would you rather pizza or wings?  Wings
What is your favorite food cooked over the campfire?  Pepperoni
What is your favorite knife grind? The Bushman Grind